MADE WITH OUR LoVE
FOR YOUR
Love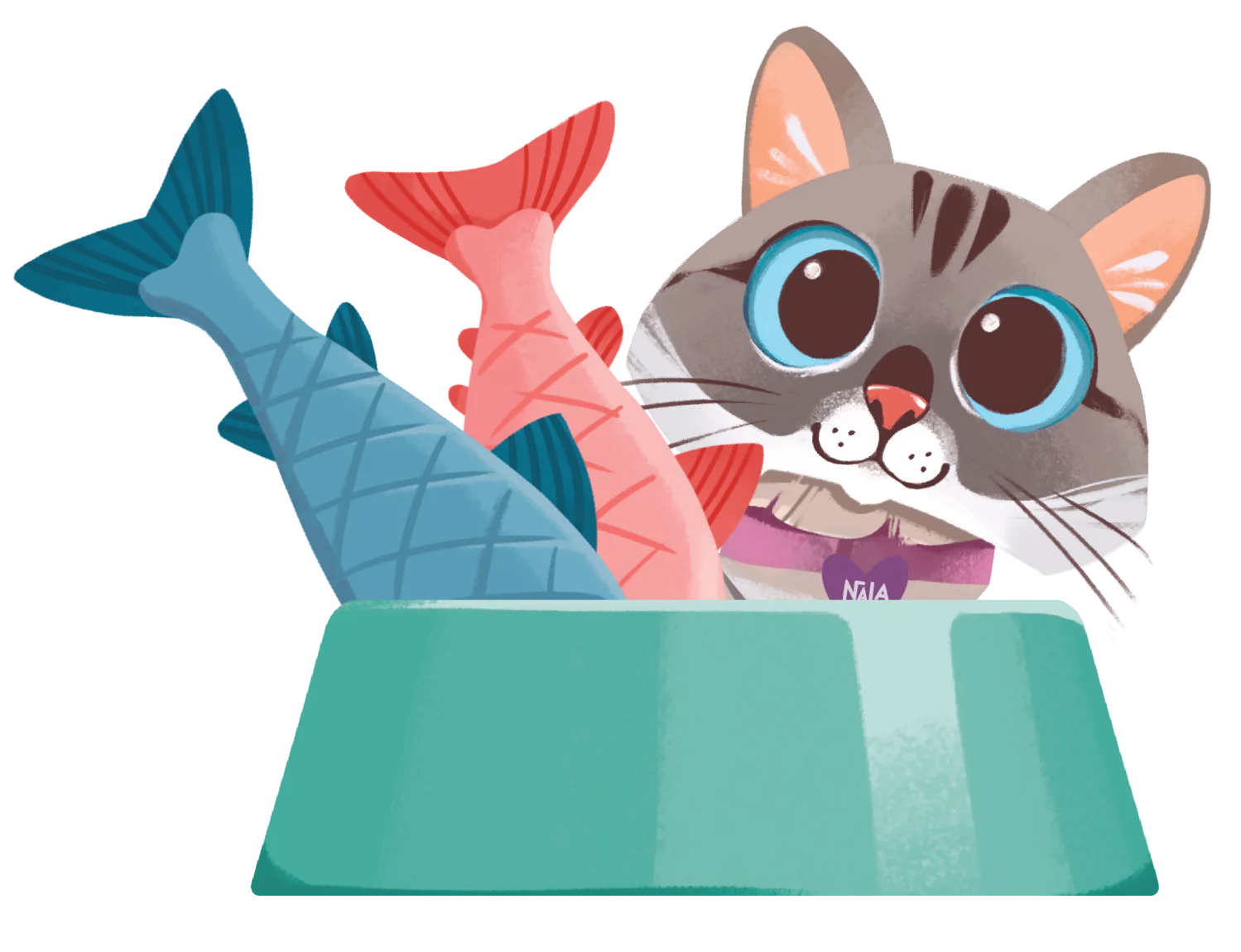 Description
An effective source enzymes to help support proper digestion and a healthy digestive tract. Useful for sensitive stomachs or when transitioning foods.

Product Facts
Serving size: 2 Chews Chew Size: (1g):
Lacto-Mos™ OA 100 mg Gut Heath Enzyme Blend - Amylase, Protease, Lipase, Cellulase, Papain, Bromelain, Hemicellulase 100 mg Fructooligosaccharides (FOS) 20 mg

OTHER ingredients: Brewer's Yeast, Chicken, Chicken Fat, Chicken Liver Hydrolysate, Citric Acid, Coconut Glycerin, Granulated Plasma, L-Lysine, Mixed Tocopherols, Natural Chicken Flavoring, Palm Fruit Oil, Porcine Plasma, Powdered Cellulose, Rosemary Extract, Sorbic Acid, Sunflower Lecithin, Tapioca Flour, Tomato, Whole Egg.

Caution: If animals condition worsens or does not improve, stop product administration and consult your veterinarian. Safe use and pregnant animals or animals intended for breeding has not been proven.
For use in cats only. Store in a cool, dry place.
Warning: Not for human consumption. Keep out of reach of children and animals. In case of accidental overdose contact a health professional immediately.
Directions For Use
INITIAL PERIOD – 4 TO 6 WEEKS
Under 10 lbs. — one capsule daily
Over 10 lbs. — two capsules daily
Administer at meal time.

LONG TERM MAINTENANCE: Once desired results are achieved, supplements may be given every other day for maintenance. Number of supplements given may be increased at any time depending on your cats needs. This product is in a chew to ensure accurate amounts are given to your cat.

Product can be given daily or on an as needed basis. It is safe to double or triple the dose in times of increased stress.
Choosing a selection results in a full page refresh.